When your day of fun and sun has ended use EZ Dock's boat dock systems. Docking is as simple as loading onto a trailer. These unique docking options will keep your boat high and dry - free from impacts, floating debris, algae and barnacles.

The EZ Dock System is engineered to accommodate most fiberglass V-style hull boats and can also secure other watercraft (Jet Ski/Sea Doo/Canoes and Kayaks) as well. You can add sections to create docking for pontoons, catamarans, and even seaplanes.

EZ Dock is the worldwide market leader for drive on docking and PWC lifts delivering products that are attractive, versatile and low maintenance. Our modular docking system offers unbeatable adaptability, exceptional performance in rough water, universal accessibility and superior strength and durability (our largest dock piece holds up to 4000 lbs).

Whatever your dock requirements - floating docks, drive on docks for your boat or PWC (Jet Ski, Sea Doo), residential or commercial dock applications large or small, EZ Dock has the solution for you.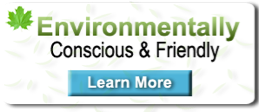 EZ Dock boat lifts for Canadian lakes and rivers